The countdown begins….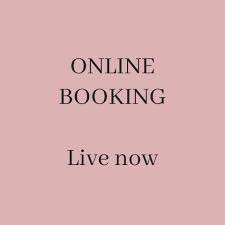 Four weeks, 28 days, 672 hours, however we look at it, we can now actually start preparing ourselves for the start of the 'new norm'. We will be opening our doors for business at 8am on Saturday 4th July – let me say that again, we will be opening our doors for business on Saturday 4th July (God that felt good!),  and we know you are all looking forward to that day as much as we are. Let's just keep our fingers crossed that Boris (et al) don't decide to push that date back – it wouldn't be the first time the Government said one thing and then swiftly said another! But let's be positive….Saturday 4th July it is and we'll be 'partying like its 1999'.
I won't bore everyone with the steps we are taking at this point but suffice to say we will be adhering to every Government recommendation – and then some. All we ask is that before coming for your appointment you check the news section of our website where we will post a feature 'the steps we are taking to protect you, and the steps we'd like you to take to protect us'. The only advance request we make is that clients come prepared with a mask (or similar) as recommended for use on public transport. We will have a limited amount of single-use masks for client use but these (and you may not be aware of this if you've not got a TV, radio or read a newspaper for the last 12 weeks) are in very short supply.
We have done our very best to contact as many of the 1500 active clients we have to arrange an appointment and we've been so pleasantly surprised by how thrilled to hear from us you've all been. If you haven't had a call from us please don't be offended – it may be that you've had missed calls or it may be that we didn't update your GDPR preferences or it may be you did not have an appointment pre-booked that was cancelled between 24th March and end of May.
So, in order to give everyone the opportunity to book an appointment, and following many requests, we have decided to reactivate the online bookings facility on our website at www.novohair.co.uk. This will enable clients to not only book their next appointment but also for clients who are normally in the habit of booking a few ahead to book subsequent appointments also.
There is a deposit payable for online bookings (as is usually the case) but we have also introduced a 'pay in full' function to enable clients to avoid the need to pay on the day of their appointment. We will also try to minimise any congestion at reception by booking your next appointment (or taking your bill) at the styling unit after your hairdressing service is complete – but don't worry – you'll still be able to have a good chat with Siobhan and Ros, you'll just be doing it at the chair rather than at reception.
Davines Hand Sanitizer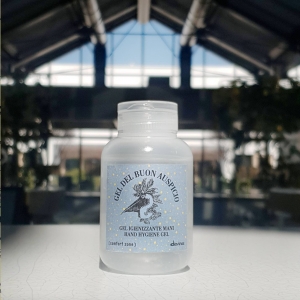 Our Italian friends at Davines not only make wonderful haircare, skincare and lifestyle products, they also strive to do so whilst minimising any impact on our environment – in fact their latest shampoo offering 'A Single Shampoo' is officially the first zero negative impact beauty product created (see: link for details). A commitment recently in line with the scarcity of hand sanitizer saw Davines speedily create a wonderful new addition to their range 'Good Hope' Sanitizer Gel. Initially supplying 100,000 units to their community, various charities and the NHS. We have now received a limited supply of the products in a handy 75ml size, which are available to purchase at £4.95, or free whenever you spend over £40.00 on Davines products*.
*Don't forget, we are still offering free delivery on Davines, Kerastase, Colour Wow and Moroccan Oil.
Kevin's Recipe of the Week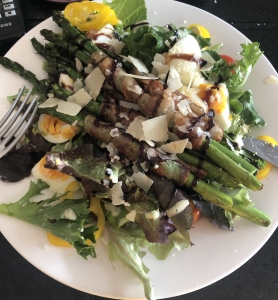 I love Asparagus and fortunately it's in season right now and can be sourced locally – which is always a bonus! Simple salads are a great lunchtime fix or a an ideal low carb dinner. This particular salad features locally sourced Paglesham asparagus, wrapped in Pancetta ham with a sticky Balsamic glaze.
For the salad: Torn mixed lettuce, baby vine tomatoes (halved), free range egg , avocado and yellow peppers.
Asparagus: Simply take a few stalks (I think they are called stalks?) and chop the ugly ends off, now fairly tightly wrap the Pancetta around the centre of the stalks before frying them in a little vegetable oil for about 5-7 mins (or until the Pancetta becomes slightly crispy). Blot to remove any excess oil and place on top of your pre-prepared salad.
Topping: Now add roughly shaved Parmesan, drizzle with your sticky Balsamic dressing and lightly sprinkle some coarse sea salt.
Simple to make in less than 10 mins, low in fat and carbs and delicious – give it a try. Next week I'll be attempting my Swiss Roll for a second time (the first time wasn't great…)
Meet the Team Q&A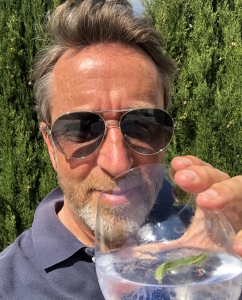 Just to show how truly randomly our Meet the Team feature is selected, this week I have drawn myself!
This weeks novo team member has (not surprisingly) been there from the beginning. He's cut a lot of hair in his time and had an awful lot of conversations whilst doing it. But for those of you who come to the salon but don't necessarily come to Kevin, here is an insight (whether you wanted one or not!) into the mind of Kevin Franks.
Who is in isolation with you at your home? My wonderful wife (although my neighbours did wonder why I was digging such a large hole in my garden recently) and our Australian Labradoodle Maisie.
What does your 'new typical day' look like? Up early(ish), straight onto a decaf oat-milk Capuccino (oh dear I hear you say), followed by an hour on the indoor bike. Follow that with an hour of Yoga (courtesy of my long-time client/friend Amanda Turner's brilliant online yoga classes (see shambalastudios.com for details) and then it's time to walk Maisie. After that I may do a bit of work, do some product deliveries for clients, head down to our beach hut, or do a bit of gardening (see Q4). The days do seem to go increasingly quickly.
Describe your mindset towards this isolation period? Extremely positive! After 36 years of being in business,  I'm looking upon this as three months of pause from salon life  (there is the small matter of 3 months without any income, which is less-than-ideal), but hey, all the competition is in forced-closure also. So it has really been a taste of retirement, but don't stress dear clients, I am not retiring any time soon!
Did you have a 'must get around to doing' during this period of isolation? Get seriously fit! I have cycled at least an hour every day since March 24th and whilst I have not lost a 1lb in weight, I do appear to be quite a bit fitter. Also we had our front garden overhauled in the latter part of last year and there was a big empty flower bed that needed filling – but no more!
Box set you intend to binge? and box set you'd recommend to binge? Box sets have been an absolute life-saver for me.….there hasn't been a lot else to do in the evenings! I'm looking forward to Unorthodox on Netflix, which looks really good. As far as the one's I'd recommend, Id say 'The Young Pope' is brilliant (as was the follow up 'The New Pope'), 'Money Heist' (with Spanish subtitles – the dubbed English version is terrible) and 'The Last Dance' – all on Netflix.
We don't want to promote internet shopping, but what was your last internet purchase? A Kayak! Having lived a few hundred yards from the sea for 20 years, I'd never actually been in it! I have to say I'm loving the peace and tranquillity of rowing away for an hour or so.
You've got unlimited outdoor exercise (apparently) you're allowed now each day –have you been using it? And what's yours? Cycling used to be outdoors, but has now moved indoors for me, so walking Maisie and Kayaking are my outdoor exercises at present.
What have you been missing most?  Income! But also spending time with friends, the novo team and my clientele – many of whom I've been fortunate enough to have known for 25+ years. And did I mention income?
Top hairdressing tip for surviving this period? Its kinda gone beyond any tips or recommendations now…..for clients who have colour, just take comfort from the fact that there's only four more weeks to wait. For clients who can't see out of their fringe, go ahead and cut it, but please please please cut off too little rather than too much – and if you see a long bit and think "should I cut that?", the answer is NO – step away from the scissors! And for our male clients who haven't resorted to the convict look, I feel your pain, I'm beginning to look a bit Lionel Blair myself here!
Not wishing to promote alcohol😉, but what's your tipple of choice and have you set a time for your first drink of the day? It started off with a Negroni or a G&T at 4pm, but then I realised this cannot go on – so now it's a glass of Rose' (well, I am a hairdresser) preferably Minuty or St Max (courtesy of our good friend/client Phillip at worsleywines.com)
What are you looking forward to doing most once we are 'free at last'? I think a bit of lunch at Olivers on the Beach (previously a weekly occurrence) would be a good starting point, meeting up with friends (without social distancing)  and probably cutting my mother-in-law and father-in-law's hair – having seen them from afar for 12 weeks now, it is clear they need my skills more than most.
Have you a message for our clients? Bill Shankly once said that football is not a matter of life and death…..it's much more important than that – I would have previously said the same for hair, but a good global pandemic puts our hair needs into perspective, and the patience and tolerance we've all demonstrated when it comes to our hair has been something to behold. In four weeks' time let's hope we can start the road back to normality and return to a point where hair becomes something we can look upon as a necessary indulgence again. And when we get to that point, I and my team will be there for you x