Day 9: Chanelling your inner Claudia Winkleman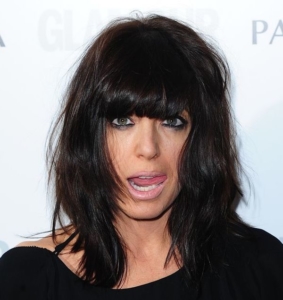 Today was a momentous day. Today I decided I can no longer spend my whole day in jogging bottoms…. something had to change! Hopefully our lovely clients have maintained their standards somewhat better in the hair department (those of you that haven't just resorted to spraying dry shampoo onto dry shampoo that is!). It's amazing how quickly life can change –  one minute your rocking along quite nicely and, a small matter of a global pandemic later, and BOOM! suddenly you're watching Philip and Holly in the morning, walking around seeing people in face masks, obsessing over what time you're going shopping, having your first Gin & Tonic at 4pm and using Houseparty* to speak to friends and family……..*who even knew Houseparty existed previously!
Last week we addressed your regrowth issues ('roots' to the layperson) and, judging by the amount of responses I have had, Colour Wow Root Cover has been very much in demand.  For those of you that couldn't source any, I've been directing clients to spacenk.co.uk who appear to still have stock. But its early days yet and, when it comes to your roots (and in the words of Boris), it's going to get much worse before it gets better. So keep thinking along the lines of 'temporary solutions' and please, please, please don't reach for box colour – it could result in a disaster and we won't be around to rescue the situation.
To snip or not to snip?
This week (following requests) we are dealing with fringes. It is a bit of a dilemma because we could be closed for a little while and those kitchen scissors will be oh-so tempting…. I have asked my team for their best advice when it comes to home fringe-trimming:
Firstly, the equipment:  hairdressing scissors are always a good starting point, followed by a small pair of sharp scissors, followed by a large pair of kitchen scissors as a last resort – and 'no' I don't believe that pinking shears will give a nice soft edge (as one client has asked).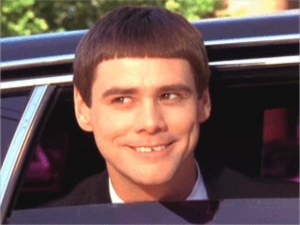 Secondly, wet or dry: Personally, I'd go for washed, dried and styled before you attempt to cut – that way you can see exactly how long the fringe will end up. As hairdressers we have all had clients with horror stories about having cut their fringe at home and ending up like Jim Carey in Dumb and Dumber…..not a great look.
Thirdly, time to snip: comb into shape, then using your fingers as a guide, cut the middle bit first (opt for too long rather than too short), then start blending the rest of the fringe by bringing (directing) the rest of the fringe towards the middle – this will give the fringe 'shape'.
Finally: take off less than you think – you can always take more off, but you can't stick it back on!
Hair extensions – special measures
Our clients with hair extensions face a particular challenge that we could never have anticipated. Our hair extension team wanted to share some tips for clients who are possibly having to keep their extensions in for a much longer time than intended:
Do not attempt to remove your extensions at home – this will cause damage to the hair if an incorrect solution is used to break down the bond.
Brush daily with your Great Lengths brush and separate the bonds – this is important to avoid tensioning at the roots.
Always use your prescribed shampoo and conditioner – plus this is the ideal time to treat your extensions to a treatment masque (don't forget we are happy to deliver or post your hair products, simply email us on hockley@novohair.co.uk).
Finally, always tie your hair into a pony tail (or plait) when sleeping to avoid tangling.
Haircare home delivery

We really don't want you to let your hair condition suffer during 'lockdown', so we are happy to deliver or post. This is the ideal time to treat your hair to a conditioning masque and the Davines Circle Moments treatments are the perfect solution – each masque (@£8.50) will allow you two to three treatments and can easily be posted through your letterbox. Just let us know what you require by emailing us on hockley@novohair.co.uk and we will arrange. We have a designated PayPal account set up for this purpose.
We're missing you…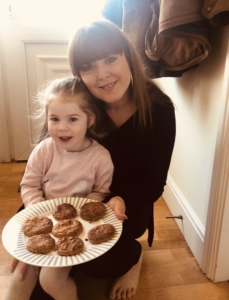 Finally, we are taking a look at how novo team members are getting on with life without you, our lovely clients, and this week we start by asking our receptionist Siobhan how she is coping:
Who is isolating with you in your home? My daughter Sophia and my husband Lewis
What does your 'new typical day' look like?  Sophia and I get up, have breakfast and do an activity like painting or watch bit of Disney+, which has been a life-saver – nap time and then plenty of play time!
Describe your mindset towards this isolation period?  I'm taking it as a positive so I can spend time with Sophia, and I'm baking a lot more! As I'm never in the kitchen normally 🤣
Have you a 'must get around to doing' during this period of isolation?Painting our little bathroom  – still not done yet haha 😂
Box set you intend to binge?  Friends
How much battery life is left on your smartphone when you go to bed? At night probably 40% (maybe a little less haha 😂)
You've got one outdoor exercise (apparently) you're allowed to do each day  – what's yours?  Walking Sophia to the park.
What are you likely to miss most?  I miss seeing my family and friends! But FaceTime has definitely come in handy 😉
Top hairdressing tip for surviving this period?  Moroccan Oil Perfect Defence spray, heat protection and gives you shiny hair for days!
Not wishing to promote alcohol😉 but what's your tipple of choice and have you set a time for your first drink of the day?  Glass of Pinot please 🍷 , and only once Sophia is in bed!
What are you looking forward to doing most once we are 'free at last'?
Going out for dinner with friends and having a glass of wine or two 😉
Have you a message for our clients?  I'm looking forward to seeing all of our lovely client's faces when this is all over. Stay safe and isolate xx