Day 29: Answers to difficult questions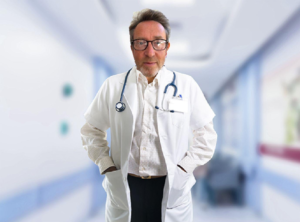 Is it Tuesday, is it Saturday, is it Easter yet? Will we ever feel comfortable passing people on the pavement again? and most importantly, who has bought all the flour?  I don't have the answers to these (and many other questions), however, I have a feeling (and I don't have privileged information here….. it is just a feeling) that the end of 'complete lockdown' may not be too far away.  Indicators are that our efforts are being rewarded, and if we follow the example set by other European countries, a phased opening could occur – and that phased opening will hopefully feature hairdressing salons.
So, if we are entering the final few weeks of lockdown (feel free to remind me of my over-optimism when I'm proved completely wrong here), now is not the time to reach for the supermarket home-colour or the scissors – now is the time to be just that little bit more patient and look forward to when your hairdresser can work his/her magic.
Now, the question I am being asked most at the moment is "how will you decide who gets the first appointments upon re-opening?". To address this issue, we are taking a number of steps:
We have disabled our online booking facility so that we can be much more strategic about how we book appointments in the first two weeks after lockdown ends.  We will re-open online booking very soon after the salon reopens.
Priority will be given to the clients who had a pre-existing hair appointment for the dates 24th to 28th March (i.e. the first few days after the salon was forced into closure).
All our stylists have agreed to work extra hours for the first few weeks to allow as many clients to be seen as possible.
Assuming we are given a little notice prior to reopening, we will be calling all clients who had a pre-existing appointment after the 30th March before the salon reopens.
Finally, we hope to have both of our reception team working for the first couple of days after reopening to answer as many calls as possible.
Some of you now may be four weeks overdue your salon visit, whereas some of you are only really due now.  Either way we are starting to see a real increase in hair-related questions via our email and social media channels. With this in mind, we taking a leaf out of the NHS 111 service and offering our clients 1-1 help with any hair-related concerns.  Simply send over your questions and either Dr Franks (I'm not a real doctor btw) or one of other specialists will get back to you ASAP. We can deal with other non-hair related medical enquiries, but I think a real doctor/nurse may be better!        email us at admin@novohair.co.uk
The 'cleanest' hair/beauty product ever produced?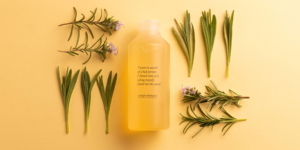 We love Davines, not only for their wonderful products and quirky style, but also for their attitude towards green issues and the environment. So when Davines launch a shampoo that is the result of 4 years of research and 262 reformulations, it is something for us to get very excited about.  Having had the last few weeks to test this shampoo, we can also say that, apart from all of the wonderful eco-qualities claimed, it is actually a really lovely shampoo – and one that is suitable for most hair types. But, as 'being green' was the name of the game here, we think its only right to list the impressive credentials of this product – credentials that make it the 'greenest' hair/beauty product yet:
100% Carbon Neutral
95% natural origin* formula and 98,2% biodegradable.
100% natural origin* active ingredients.
100% natural fragrance.
100% natural preservatives added.
100% ingredients traceability.
Without colourants, silicones or animal-derived ingredients.
*DAVINES 100% NATURAL ORIGIN CRITERIA: ingredients with 100% molecular structure of natural origin, allowing for no synthetic portion.
This lovely product retails for £19.00 and is available for home delivery, along all with other Davines, Kerastase and Moroccan Oil products….many of which feature a free gift when purchasing any two full size products*
*whilst stocks last
Meet the Team Q&A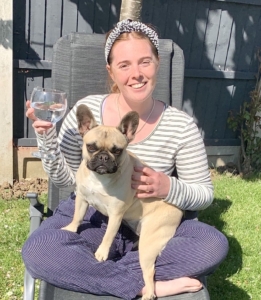 This week we would like you to meet our Level 2 Stylist Lillie Sutton. Having previously worked at two top London salons, she is an excellent hairstylist and also a Great Lengths qualified hair extensions specialist.
Who is in isolation with you at your home? I'm isolating with my Mum & Dad , my brother George, my Nan and Mabel the frenchie 
What does your 'new typical day' look like? I've been getting up at the same time I would for work to enjoy most of the day I have been finding new hobbies such as clothes making with my Nan , making jewellery  and most  importantly teaching my brother the basics of hairdressing 🙈 (A star in the making!) 
Describe your mindset towards this isolation period? I'm trying to use this time constructively and positively it makes you realise what is important. 
Have you a 'must get around to doing' during this period of isolation?  I have been meaning to sort my holiday scrap book from Borneo for 2 years!
Box set you intend to binge? and box set you'd recommend to binge? I'm intending to binge watch  Luther-  I've  heard really good things , I have binged watched the crown , I would definitely recommend it, it's so interesting. 
We don't want to promote internet shopping, but what was your last internet purchase? My last internet shopping purchase was last week, a little treat from Zara. 
You've got one outdoor exercise (apparently) you're allowed to do each day – are you using it? And what's yours? I'm definitely using it I think it so important for some well needed fresh air , I have been taking Mabel our french bull dog for a walk or I've been training for my half-Marathon 
What are you likely to miss most? I'm missing my fiancé the most I haven't seen him in over a month – this is the longest time we've spent apart but we are making the most of FaceTime and quiz's. 
Top hairdressing tip for surviving this period? Don't be tempted to cut your lavish locks leave it to the experts, my favourite must-have is Moroccanoil hydrating mask – it is my weekly hair-treat!
Not wishing to promote alcohol😉, but what's your tipple of choice and have you set a time for your first drink of the day? I love a cheeky gin and tonic,  just whenever I fancy 😉 
What are you looking forward to doing most once we are 'free at last'?Looking forward to going back to work , seeing my friends and family and organising my engagement party. 
Have you a message for our clients? I hope you're all keeping well and safe during this difficult time, I also want to thank our clients who are key workers you're doing an amazing job…Thankyou 💕