DAY 36: Resist, Resist!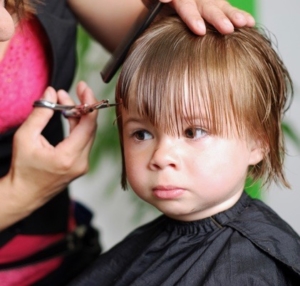 Unless you were lucky enough to have visited novo during the last few days before lockdown, the chances are you are now overdue your salon visit. To some this is just a case of a few ends that really should come off, but for others, there is a long root that needs dealing with, and for many (particularly our male clients) it is too late……the clippers and kitchen scissors have been utilised and, judging by some of the haircuts I've witnessed on-line and whilst passing people on the street, to varying levels of success! Certainly it seems that children are the main victims of this hairdressing-related sadism – hopefully, none are so bad that a good post-lockdown haircut cannot rectify the situation. As I said in last week's (optimistic) newsletter, we could be only a couple of weeks from reopening, so keep applying the Colour Wow Root Cover, keep wearing the hat, and resist, resist, resist the scissors/box colour  – 'lead me not into temptation, but deliver me from evil' springs to mind….
'Thank you' NHS Staff and Care Workers Pamper Competition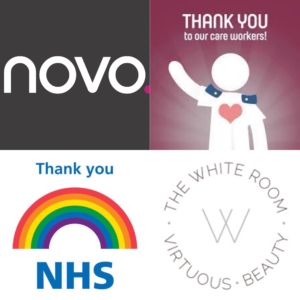 In this week's newsletter we'd like to show our thanks to our NHS Staff and Care Workers – that is not to say we don't completely appreciate all other key workers, shop staff, delivery drivers etc, but we really owe a particular debt of thanks to the NHS staff and Care Workers that have really been on the front line during this crisis. So we at novo hair have teamed up the our wonderful friends at The White Room Beauty Salon (in Hockley) to offer a special 'total pampering' package to 10 lucky winners of our thank you competition. Many of us will know someone who works either for the NHS or within the Care Network who constantly puts the needs of others before their own on a daily basis, and this is your opportunity to show your appreciation by entering them/tagging them in our competition.  The winners will receive and cut and finish, together with a luxury hair treatment at novo, plus either a pampering facial, or a neck, shoulder and back massage at The White Room. We would love to extend this offer to every single front line worker because they will all really deserve a bit of pampering at the end of all of this, but unfortunately that is not possible. However, we promise the 10 lucky winners (chosen at random from the names entered) will have a well-deserved bit of TLC. So if you know someone you'd like to win this prize, simply tell us why you feel they are particularly deserving by emailing us at admin@novohair.co.uk, or tag them via our facebook comp and we'll take care of the rest.
Wow Dream Coat – a no-frizz miracle

Wow Dream Coat is our #1 bestselling styling product and is a miracle product for both straight and curly hair. Dream Coat for Straight Hair not only makes blow drying quicker and easier, but also 'envelops' the hair with a sealant that prevents moisture/humidity entering the hair – thus preventing your blow dry becoming frizzy in damp or humid conditions. Dream Coat for Curly Hair works in exactly the opposite way – curls love moisture and need it to remain 'formed'. As curls dehydrate they become frizzy and ill-formed, by continually attracting moisture to the hair, Wow Dream Coat for Curly Hair ensures your curls stay perfect all day long.  Wow Dream Coat is available in two sizes; 200ml at £25.00 and travel size (50ml) at £12.50. Our Hockley salon has both in stock and available for home delivery. You can order Colour Wow, Kerastase, Davines and Moroccan Oil by emailing us at admin@novohair.co.uk.
novo gift cards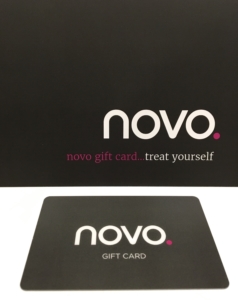 Judging by the number of emails and booking enquiries we have received (so much so that we have had to suspend on-line bookings), we are under theimperession that booking a hair appointment is very, very high on the list of priorities once lockdown is eased. Very little in life will signify a retain to normality quite like sitting in a salon, coffee in hand and chatting with your stylist.  Knowing what an absolute treat this will be, novo gift cards make an ideal gift for friends/family, and one that doesn't even require leaving the house to purchase. Simply email us and we will send your gift card directly to your loved one x