a word from your 'on-pause' salon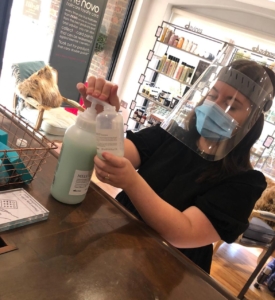 Strange times indeed… 2020 has drawn to a close (and good riddance to it in many respects) and 2021 had promised so much – less said there the better.
So, your new novo newsletter finds you in a third lockdown and it occurred to me that it's 'way too easy' to look at the negatives in our situation; hey, sometimes you need to search out the positives. So, in that spirit, there will be no more negative talk in this email!
Regular readers of our newsletters since the beginning of 'Lockdown V1' will know that our newsletters are really about two things: interesting (hopefully) stuff about what we are doing, what special offers we have, home-hair tips etc., and then the ramblings/thoughts of yours truly. So, I've split this email into two distinct sections. You (the dear reader) can choose which bit you'd like to read, or you can read both – some of you may have quite a bit of time on your hands, some may not.
The Salon Bit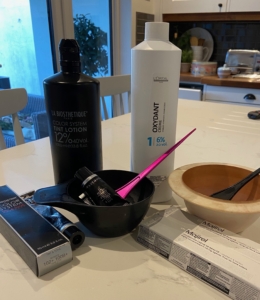 Whilst the lights are off and our highly talented team are sitting at home (eagerly) waiting for word on a return, we are still hoping to help our clients with all things hair-related. We have added a "Shop" area to our website and we are currently featuring free local delivery on all items. We currently still have some fantastic special offers on Kerastase, Davines, Ghd and Olaplex (see our Olaplex mega-bundle), plus for every purchase over £50 we will include a 'tailored*' free gift. (*Our team will look at your individual hair needs and tailor the free gift to those requirements.) We will hold some drop-in dates (keep an eye on our social media feed) for clients to continue to help our planet by refilling their Davines (see the lovely Taylor above), so if you'd like to refill your Davines, drop us an email and we'll arrange a date (all CV-19 restrictions will be observed). Plus, as we only had two and a half weeks of opening in December, we know that some of our regular colour clients are really struggling with their roots at the moment. In order to help, we are offering a 'colour-at-home' pack that will feature your in-salon colour/developer, a tint bowl/brush and gloves – everything you need to do your colour at home. We must stress that this is only applicable if you are a regular client of novo, you have visited the salon for a colour within the last three months and only if you have an all-over colour. Due to the nature of balayage or highlights, we do not recommend home-colouring; it is impossible to do this (yourself) at home. As with our refill service, just email us and request a home-colour pack and we will arrange a drop-in collection slot for you. The cost of this service depends very much on your colour and the amount of colourant needed, but prices start at £25.00 with £5.00 deducted off your next visit to novo (if you return the tint bowl/brush to us).
Finally, if you have an appointment pre-booked for between 21st Dec 2020 and 22nd Feb 2021, fear not… we will endeavour to contact you prior to re-opening and you will be given priority booking for when we are able to re-open. If you have paid a deposit, this will be transferred to your new booking.
The Kevin bit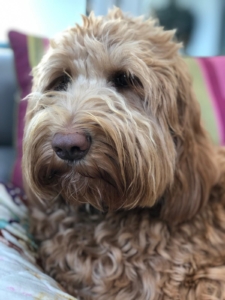 Over 30 years in hairdressing (quite a bit over 30 actually…) has meant that 'salon life' is as much part of my makeup as eating and sleeping. Living without the daily interaction with my team and our clients is something that takes quite of bit of adaptation. As this is 'Lockdown V3', you would think that I would be well practiced by now… clearly that is not the case! It has taken two weeks, but I am now officially out of jogging bottoms, rising in the morning before 9am, and making a conscious effort to reduce the alcohol consumption! Clients of mine (over the years) tell me that once they retire, they often wonder how they had time to work – once you start adapting to a non-working life, it's surprising how quickly the day goes.
Once again I have to thank my Yoga guru, Amanda Turner of Shambhala Studios, for starting my days with a mindful yoga session; this is usually followed by an hour on my 'best investment of 2020' indoor Wattbike (although I don't think my Yoga guru would recommend following Yoga with Wattbike…). This is always followed by a long walk with my beautiful four-legged friend, Maisie (see pic – always a cheap tactic… insert a photo of a gorgeous doggy and your audience is 'engaged'). If you see me walking I usually look completely 'vacant' and probably in a world of my own (nothing new there) and this is usually due to the fact that I'm addicted to podcasts, and I would like to share my current Top 5 with you. There's nothing like a good podcast to restore your faith in humanity and God knows, we all need that at the moment!
1) A Promised Land by Barack Obama – narrated by Barack himself, this is just the tonic to restore faith that (despite the best efforts of Donald Trump) the American Presidency still has some standing in the world.
2) Grounded with Louis Theroux – his laid-back interview style absolutely brings out the best in his guests (Boy George was a particular favourite episode).
3) Desert Island Discs – where do you even begin? The are literally hundreds of brilliant shows, but my personal highlights would be George Michael, Ed Sheehan, Tom Hanks, John Cooper Clarke and Philp Treacy.
4) Happy Place – 8 seasons of Fearne Cotton talking with her guests about mental health. Highlights for me were Stephen Fry, Russell Brand, Bryony Gordon, Ruby Wax and Tom Kerridge.
5) Conversations of Inspiration – An entrepreneur talks with a range of inspirational businessmen and women who give an insight into what it took to turn their dreams into reality. Personal faves are Jo Malone, Richard Reed, Joe Wicks, Sahar Hashemi and Will Ramsey.
Bonus Content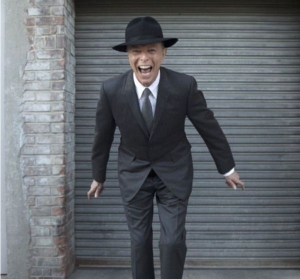 Those who know me well will know about my lifelong obsession with a certain David Bowie (wife shakes her head and rolls her eyes at this point). It seems quite incredible that this weekend marks the 5th anniversary of his death and the BBC Five Years On podcasts are a timely reminder of the huge part he played in music/fashion from the early 70s right through to his death in 2016. I'd start with the Bowie in New York 2002 podcast and see where the journey takes you from there.
A Winter Negroni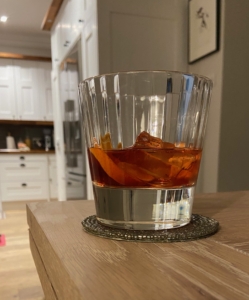 No recipe this time I'm afraid, those Podcast recommendations will certainly take up many hours of your time. But I would add an update to my original Negroni recipe. The Lygon Arms Hotel in Broadway, Cotswolds (I would very much recommend btw) have a great winter twist on the original… just mix Campari, Vermouth and Sloe Gin, with a couple of dashes of Angostura Bitters, lots of ice and an orange slice – Until next time, keep well everyone and 'Cin cin!'